1 January 2023 – 19 February 2023
Submit applications for the competition Ma thèse en 180 secondes.
It is possible to submit applications for the competition until 12th February. Present the topic of your dissertation in French and within a short time limit.
WHERE: The first round takes place online and the best candidates can participate in the final for Central Europe, which takes place in Prague.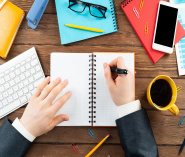 13 February 2023 – 17 February 2023
The programme will teach you how to plan, organize, and write clear, well-structured, and accurate texts for publication. Realistic communicative activities will help you present your ideas with clarity and precision.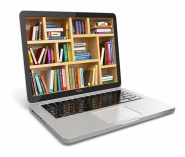 20 February 2023
This three-hour workshop is designed to help academics and Ph.D. students, especially non-native English speakers, on how to write an effective academic literature review.
We will focus on:
- the best approach to writing a review
- specific language commonly used
- ways to avoid plagiarism
- other elements of good academic writing style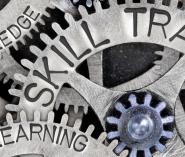 27 February 2023
This programme is focused on how to structure an effective academic presentation and build confidence in presenting in English.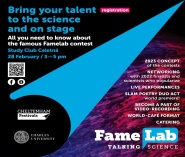 28 February 2023
All you need to know about the famous FameLab contest!
FameLab is a global competition aimed at popularizing science through stand-up performances. If you are considering participating, come for information and also get to know colleagues who have passed the competition and are very successful in popularization of science.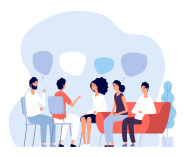 13 March 2023
Join the Debate with PostDoc Dr. Gamze Korbek
Come and debate with PostDoc Dr. Gamze Korbek, who will share her experience from various countries she visited and worked in, as well as with the position of PostDoc in the Czech Republic.
Reservation: HERE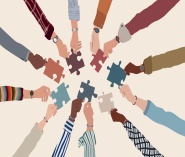 14 March 2023
Cooperative learning is an approach that is based on natural human interactions in which students work together to solve problems, thereby improving not only their knowledge but also social skills. They are encouraged to divide roles, plan their work, divide subtasks, support each other, resolve conflicts, combine sub-results into a larger whole, evaluate the contribution of individual members, etc. This approach, unfortunately, is still not commonly utilized in class even though different modes of cooperation are commonly encountered outside school, especially at work.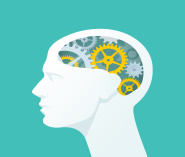 12 April 2023
Universities are expected to educate skilled graduates who possess great problem-solving skills. This is possible when appropriate methods of teaching are chosen and students are active and involved in the teaching-learning process. Many years of research proves that students should do more in class than just listen. They should read, write, discuss and engage in problem-solving activities. Most importantly, to be actively engaged, students need to undertake higher-order thinking tasks such as analysis, synthesis and evaluation. Thanks to active learning, not only do we improve students' participation in class, but also develop their core transversal competencies.