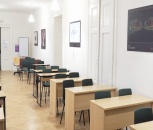 Do not hesitate, come and use the space in the Hybernská Campus for wirting your dissertation. In the centre of Prague, there is a quiet space for you, where you can write, study freely or just meet other colleagues.
15 November 2022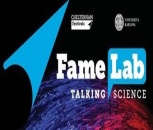 All you need to know about the famous FameLab contest!
FameLab is a global competition aimed at popularizing science through stand-up performances. If you are considering participating, come for information and also get to know colleagues who have passed the competition and are very successful in popularization of science.
28 February 2023
Are you fluent in French?
Join the contest Ma thèse en 180 secondes.
The rules are simple: present your thesis in less than three minutes. Apart from new experiences, you can gain new view on your dissertation and last, not least, you can win prices to help you in your career and research.
19 January 2023
Take a chance! The prestigious summer school LERU (The League of European Research Universities) will take place on the 2-8th July 2023 at Heidelberg University. The topic of this year's event is Concepts of intervention science applied to global challenges.
12 January 2023
If you would like to talk to someone about your experience in academia, or you would like to be this person for someone else, sign up for our peer-mentoring program. University members of any academic stage can participate.
15 September 2022
Participation in conferences is a very important part of your studies. Here you can find more information about the upcoming conferences.
10 February 2022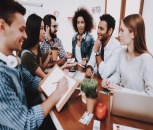 Starting academics, researchers and postdocs are vitally important for every research university. They are at the beginning of their research and academic careers and thus create an innovative environment of the university. Later on they can establish themselves as key academics or researchers.
23 June 2021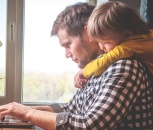 Charles University tries to meet the needs of students who are parents with young children and create conditions enabling them to bring their study and parent duties in line.
There are two nursery schools run by the University and some faculties have children´s corners which can be used for short stays with children.
11 February 2021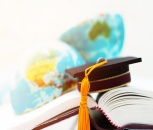 Interested in studying abroad? Here you can find a great variety of internships and study abroad.
You can go to short-term internship and it is also possible to complete your study abroad, receive an academic degree, and be a doctoral student at Charles University.Check the offer and take opportunities!
14 February 2020